Have you seen the wonderful new signage on our "Tear & Share" Planter? Installed during the summer and based at the Picnic Field opposite Aldi, this herb bed is a small community garden filled with edible plants available to all to use. The plants included are: Rosemary, thyme, mint, oregano, sage, parsley, chives and a strawberry plant.
Often when we cook, a recipe may call for a sprig of thyme or a handful of parsley. If not already growing our own, purchasing these herbs can frequently mean purchasing a packet in single use plastic and excessive road or air miles to deliver it.
If you're passing the Tear & Share planter and need a sprig, simply cut what you need and leave the rest to regrow.
Many thanks to our volunteers and the council for creating this wonderful amenity.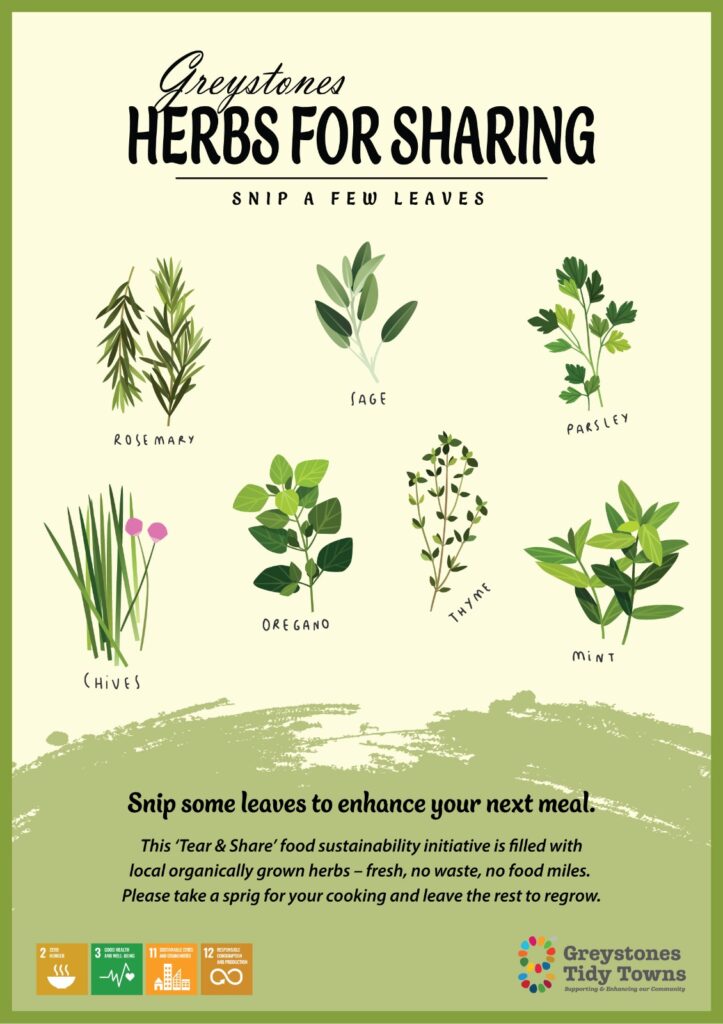 Share This: