Beginning in 2018, Greystones Tidy Towns began a project with a mission to plant fruit tree orchards about the town in underutilized fields and areas. A decision to specifically plant edible fruiting tree varieties was made as a way to better connect people to the food they eat and to share the bounty of nature. Our efforts all reinforce our parallel mission to improve biodiversity and habitat conditions for pollinators such as bees.
The project is conducted in partnership with the Greystones Municipal District of Wicklow County Council. In many cases, they provide us with access to land and machinery. Special thanks for support and funding from Burnaby Park Residential Association and Shoreline Leisure, who made two of the installations possible.
We have planted numerous varieties of apples, pears, cherries, plums, and even raspberries, gooseberries, and currants. We continue to expand our orchards. Currently, you can find one on Mill Lane behind Aldi, another along the walk at Burnaby Park, and our newest on the bank at Shoreline Leisure. Due to the variety, you may find flowering and fruiting accruing from April through October for years to come.
The Community Orchard on Mill Lane has a collection of over 60 fruit trees including apple, pear, plum and cherry.
Please help us maintain these treasures and enjoy their beauty and sweetness. If you find underutilized areas, fields, or spots with decent sunlight contact us and we'll see if we can add it to the project! You can review all of our orchard and pollinator plantings by viewing our map.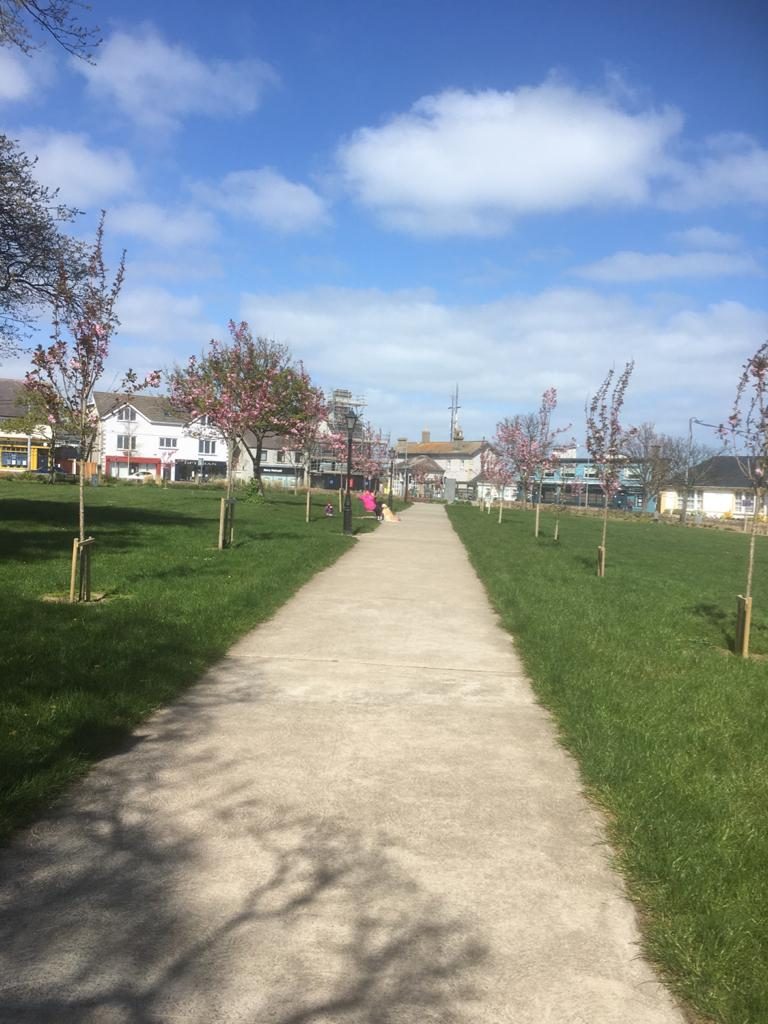 Read more on how Greystones is a bit ahead of the trend and how other cities around the world are catching on. https://matadornetwork.com/read/copenhagen-plant-communal-fruit-trees-city-streets/