GTT is delighted to have become a full member of Earth Watch Europe's FRESHWATER Watch programme. We, as a registered Fresh Water Watch group, have begun the process of monitoring our local waterways year-round for local water quality levels through this internationally accepted data collection platform. FreshWater Watch provides access to standard test kits for the most common pollutants and allows our citizen scientists to enter their data into the Water Watch app. This data is publicly displayed and used by professional scientists and policymakers to support the conservation of our important yet fragile freshwater bodies, such as rivers, streams, and lakes. You can view the monitoring data we have collected to date here.
If you live in the Greystones and Delgany area and are interested in joining our group as a volunteer citizen scientist our group managers would be happy to provide you with the materials and training necessary to conduct your own testing whenever you please. Contact us for your free group membership.
For other community groups, such as Tidy Towns groups, schools, businesses, and institutions, within Co. Wicklow you are most welcome to contact us for manager training and to join our group. Once we train your local community water quality manager you can then sign up and train your own local community members and purchase additional test kits at cost as a Greystones Tidy Towns FFW affiliate group. Please contact us here to learn more and get your group involved.
GTT's commitment to this programme supports the following goals:
Empower communities to monitor their environment
Raise awareness around clean water and its importance for biodiversity and community health
Provide data on small, unlisted, and unmonitored local waterways
Extend our membership to partner groups in wider sections of Co. Wicklow and neighboring environs
Identify trouble spots for early action and remediation
What do we measure?
This citizen science effort is meant to be easy to perform yet provide meaningful data to the larger conservation community. We do this with:
Basic visual observations of their chosen local waterbody, such as the surrounding land use, pollution sources, and algae
Nutrient levels, using some simple water chemistry testing kits which measure the presence of nitrates and phosphates

Nitrates (NO3) – some man-made sources include fertiliser, manures or slurry run-off from agriculture, green waste dumping in or near waterways
Phosphate (PO3) – agricultural, industrial, and domestic sources often from fertilisers, manures, raw sewage, and detergent runoff.

Turbidity (i.e., how clear or cloudy the water is), using a special optical test called a Secchi Tube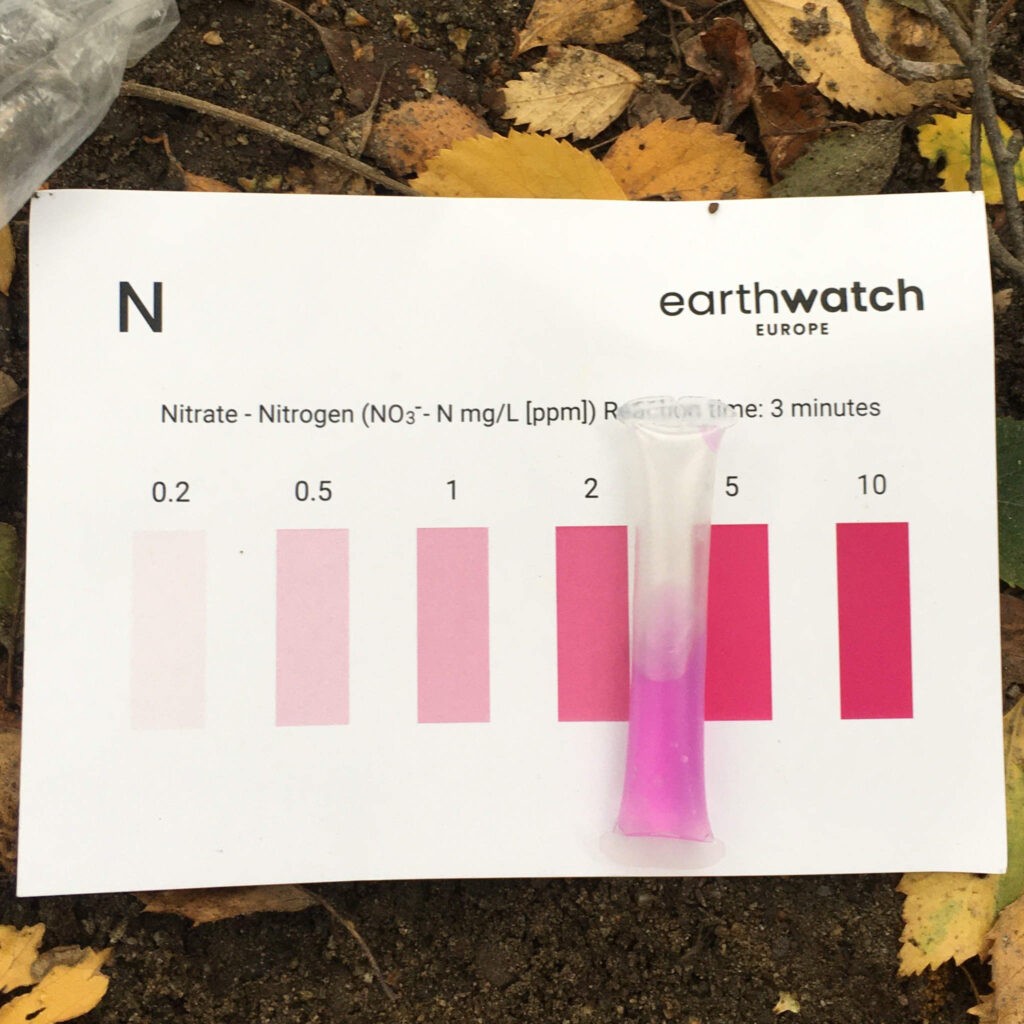 Local Partners
Greystones Municipal District
Delgany Tidy Towns
LAWPRO
Kick Sampling CSSI (Citizen Science Survey Index)
Find info here on how to kick samples for invertebrates as an indicator for water quality.
Learn More
Visit our page on the Three Trouts Stream to Learn More about our most precious local fresh waterway.
Share This: