Our mission is to keep the beautiful town of Greystones as clean and tidy as would be expected of the town that won the LivCom "World's Most Livable Community" in 2008 and again in 2021 involves a wide variety of tasks.  As well as taking on various individual projects (see below), as the name Tidy Towns suggests tidiness is very high on our list of priorities.  There are 4 main culprits that we have to battle with in order to maintain our tidiness. Weeds, Litter, Dog Fouling  & Graffiti.  We are tackling each of those head-on.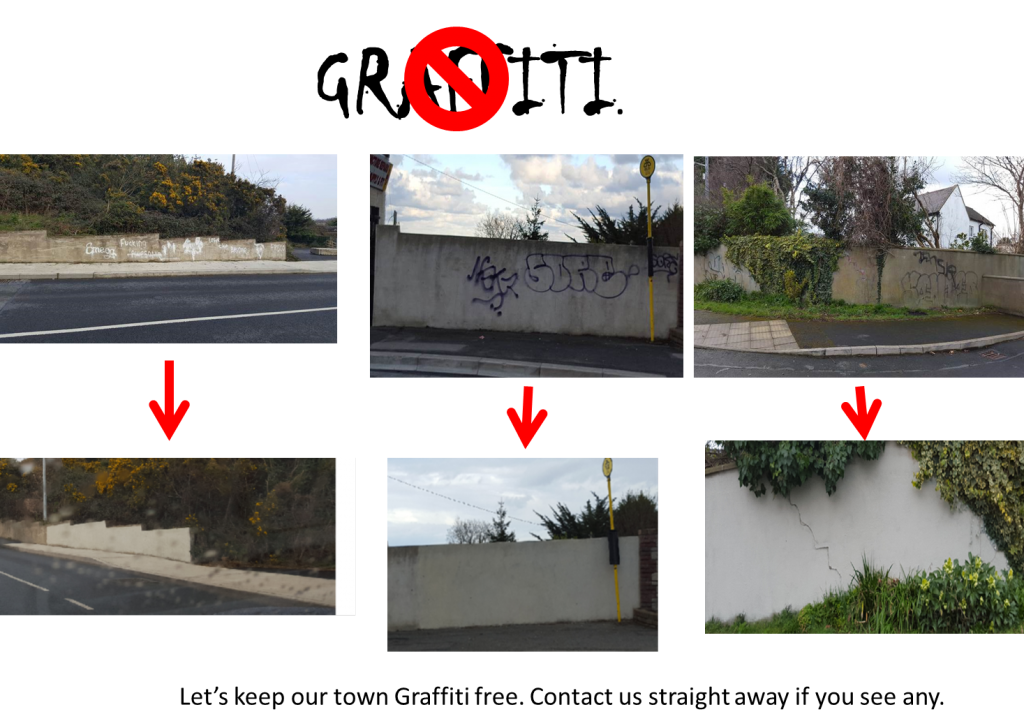 Graffiti is such an eyesore that we now have our own Graffiti task force in place to stamp this out as soon as possible after it appears.  We have stocked up on the different paints needed to cover it over and hope to have a graffiti-free summer.  Here are some of our past clean-ups… Please get in touch if you come across any graffiti and we will get onto it straight away.
Litter will always be a problem regardless of where we live. We go out on a regular basis both on the beach and throughout the town to keep our town clean.  It is great when we get help from local student groups. Cigarette butts still seem to be one of the most pervasive in terms of types of litter. We are working on increasing education and the number of receptacles available around the community to combat this.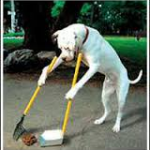 Dog Fouling.  The slogan "Your dog would if he could" needs to be adopted by each and every dog owner.  There is no excuse for leaving dog litter on footpaths and grass.  Dog litter bags should not be left on railings for others to take away.  This is a big NO NO and we need to make people aware that it is not acceptable. There are numerous anti-dog fouling posters around the town as reminders to take it to a bin.
Follow the links for more information on ongoing projects:
Rathdown Rd. Bugs Green & Bug Hotels.