Join Us Every Sunday 11am-5:30pm Summer 2023!
Greystones Tidy Towns are delighted to share the, no secret to anyone, news that this summer will see the return of a local market to our town!
Running every Sunday at Greystones Harbour Plaza, 11.00 to 17.30, from 4th June throughout the summer, with the last market taking place on Sunday 27th of August. The Plaza Market will feature a diverse mix of stallholders, including artists, crafters, photographers, gourmet food and more. Market stall fee payments will go to Greystones Tidy Towns fundraising, supporting all our work within the community. Each week there will also be a dedicated area within the market to support our community groups, clubs and charities, allowing them to showcase their activities to all.
We would like to thank The Plaza Market committee for all their work getting this wonderful initiative off the ground, and also the generous support of SISK allowing us to use the plaza space each week. The Plaza Market will be dedicated to our dear friend John Harrington, your memory and the impact you made on this community will never fade.
For more information please follow
https://www.facebook.com/theplazamarketgreystones/ and email them at theplazamarketgreystones@gmail.com to enquire about stalls or the community hub.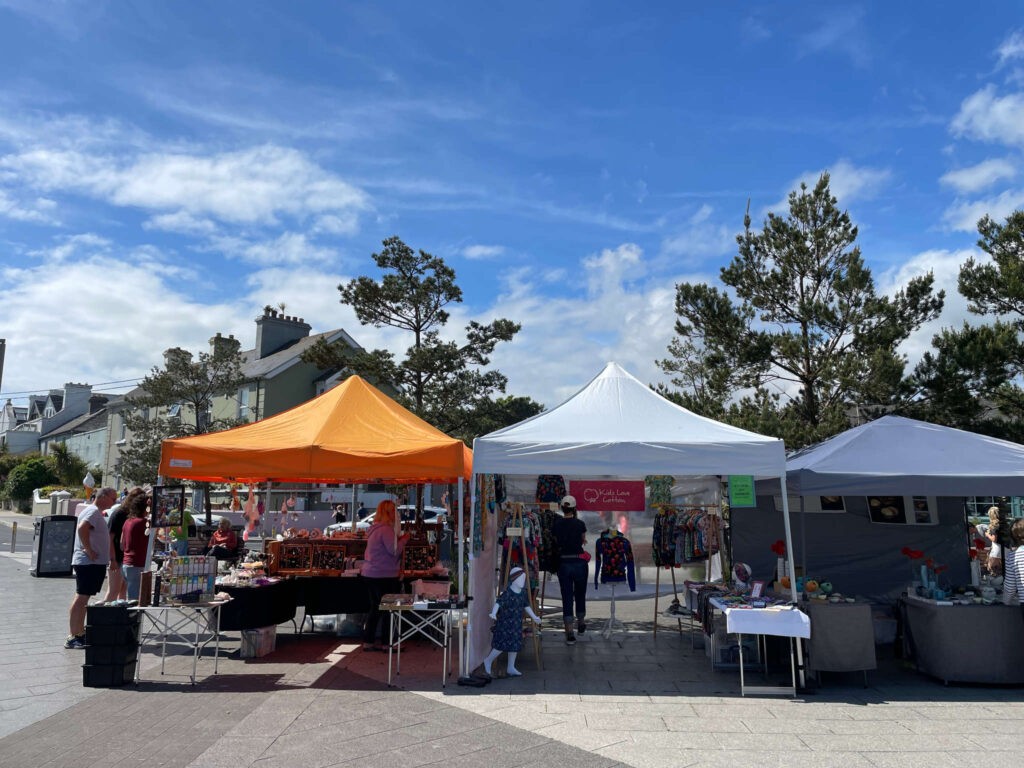 Share This: